5 Hiking Trails In Singapore To Visit If You Love Nature
Sep 12,2022 | Kim Lee
Both walking and being in nature are healing activities, especially if you live in a busy city like Singapore. Getting away from the buzz from our daily lives and being one with nature allows us to experience a sense of serenity, which improves your overall well-being. If you're a nature buff and love walking, then these are 5 hiking trails in Singapore that you must visit!
1. THE SOUTHERN RIDGES
The Southern Ridges is a 10km trail that connects 5 different nature parks: Mount Faber Park, Telok Blangah Hill Park, HortPark, Kent Ridge Park, and Labrador Nature Reserve. Bask in the rich greenery and enjoy the panoramic views of the city and Southern islands during your hike. There are many highlights to experience along the way including the Henderson Waves bridge connecting Mount Faber Park and Telok Blangah Hill Park, the Forest Walk and Canopy Walk, and the Berlayer Creek at Labrador Nature Reserve!
. 2. BUKIT TIMAH NATURE RESERVE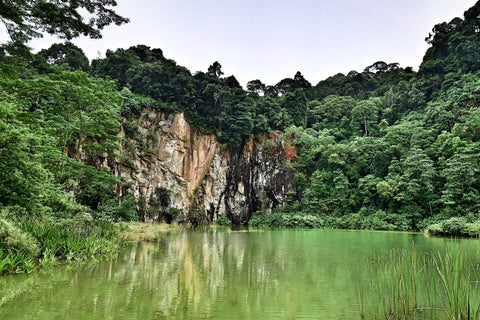 Standing at 163m tall, Bukit Timah Hill is the tallest nature peak in Singapore! This trail is definitely one of the more challenging hikes as the climb up the hill can be rather steep. However, you will be wowed by the rich flora and fauna in the forest reserve — keep a lookout for different species such as the Seraya, Red Dhup, and Malayan Colugo as you hike. If you're feeling adventurous, you can also continue your hike onto Dairy Farm Nature Park as the 2 parks are side by side.
3. MACRITCHIE RESERVOIR PARK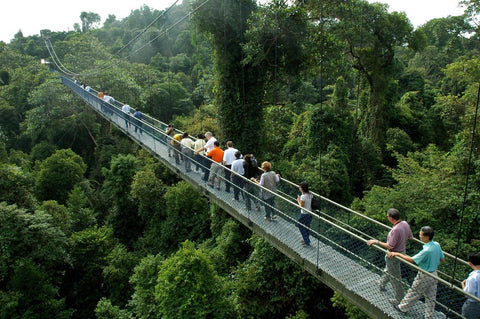 When you talk about hiking trails, you can't not have Macritchie Reservoir Park on the list! Probably one of the most popular hiking spots in Singapore, there are different trails you can take at Macritchie. Opt for beginning-friendly treks along the boardwalk or more ambitious hikes up to the HSBC TreeTop Walk where you get to enjoy a panoramic scenic view from 25m above ground! The total nature trail loop at Macritchie spans 11km in total, but if you're new to hiking, it's always easy to make a U-turn at any point in the trail.
4. CLEMENTI FOREST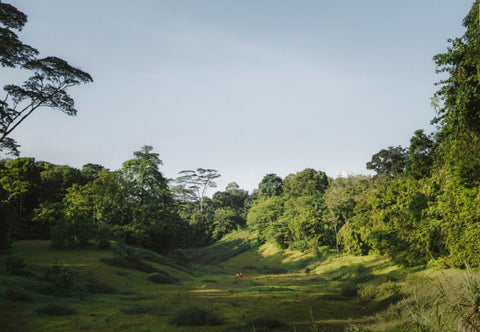 For the more adventurous, you will love the raw, untouched Clementi Forest for its lush greenery and thick foliage. There are no official marked trails here presently, so you have the freedom to truly explore the forest. As this can be a tricky hike, it will be good to have a more experienced hiking companion if you're a beginner.
Although it's a manageable distance of 2km, it can get steep and slippery at certain areas, so ensure that you have the appropriate hiking gear on and plenty of water to hydrate during the hike!
5.SUNGEI BULOH WETLAND RESERVE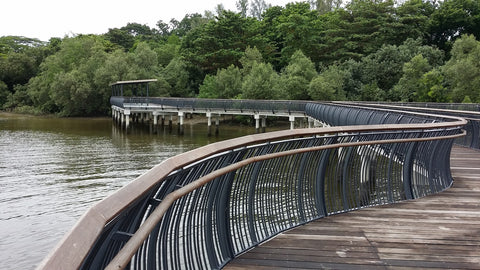 A home to a plethora of marine wildlife such as water monitors and mudskippers, Sungei Buloh is Singapore's first wetland reserve! It's located a little further out in Kranji, but the travel is worth it and you'll be rewarded with beautiful sights. During the migratory seasons, you can also spot shorebirds like the sandpipers and plovers! The entire trail is about 4.3km in total, and the ground is relatively flat throughout so it's great for hikers of all fitness levels.
Comment