How To Choose The Best Walking Shoes So You Can Walk 10,000 Steps Effortlessly
Sep 12,2022 | Kim Lee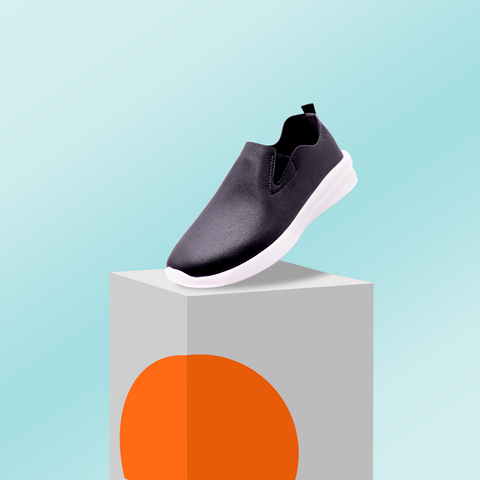 We all have a pair of go-to athletic shoes that we grab for everything – a jog, a walk, running errands. While it's convenient to have a pair of shoes for almost everything, it may not be the best for your feet, especially when it comes to physical activities such as walking long distances.
Everybody wants to walk in comfort, but the importance of finding comfortable walking shoes is often overlooked. Your walking shoes are tools to help you maintain the right walking posture, minimize stress on your feet and body, and prevent injuries in the process.
The next time you're shopping for comfortable walking shoes, keep a lookout for these six elements in your walking shoes:
When trying on walking shoes, it should feel comfortable right away! If walking around the store once is enough to cause slight discomfort, imagine having to bear the pain from walking all day. You should not need to rely on a break-in period for new walking shoes.

Ensure that you have ample wriggle room for your toes at the front of the shoe .A general rule of thumb is to have half an inch of space between your big toe and the front of the shoe. Tight fitting or narrow toe boxes cause calluses and bunions in the long term.

A good insole

provides stable, long lasting arch support helps to evenly distribute the pressure on your feet, which also acts as a stable foundation supporting your entire body. When trying on shoes, look for arch support with cushioning that doesn't sink over time.

Look out for gel, memory foam, or air mid-soles in your walking shoes as they help to absorb shock as you walk.

The outer sole of your walking shoe should provide sufficient traction, gripping the surface as you walk naturally. This ensures stability in every step that you take.

The heel counter (the back of the shoe that holds the heel) should feel snug but not tight, and your heels should sit comfortably. A good heel counter keeps your feet in a neutral position and prevents over pronation or supination.
Once you've got the six elements nailed down, remember these additional tips when shopping for a new pair of walking shoes.
Tips For Finding The Right Fit
One foot is often larger than the other, always opt for the shoe size that fits the larger foot.

Shop for shoes at the end of your day as your feet expands over the course of the day. This ensures that they're not too tight when you wear them for your evening strolls.

Bring along the same pair of

socks

that you'll wear during your walks when shopping for new walking shoes. This is because the thickness of your socks determines how snug the fit is.

Measure your feet to ensure you're getting the right size, especially if you're buying unisex walking shoes. Remember to measure the width of your feet to gauge if you need a pair of shoes with wider fronts. If you do,

Sunnystep walking shoes

have a wider front for maximum comfort.
Now that you've got the best walking shoes, you're ready to take on 10,000 steps daily!
_
If you are looking for the most comfortable shoes when you go for your walk, try Sunnystep Balance Walker & Balance Runner. With insoles to support the arches of your feet, velvet cushioning and wider front for more wriggle room, this shoe will give you no pain and alleviate any strains on your feet.
Comment