Making Sacrifices Without Sacrificing Yourself
Feb 17,2021 | Miss Balance
Nadiah AJ / @nadiah.aj
Bikini fitness competitor, has great workout form (and lashes), loves pizza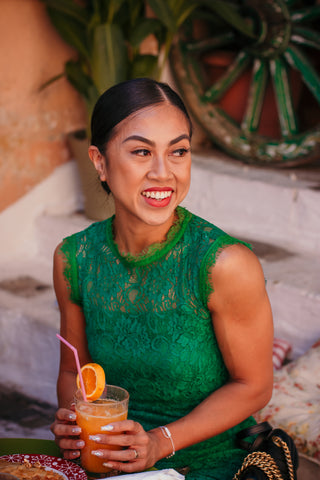 Conventional beauty standards never interested me. I've never been attracted to the ideal of the fair, skinny girl you'd find in a Victoria's Secret catalogue. Instead, I found beauty in a different form, and, in doing so, I found myself. I started noticing muscular fitness models with well-built shoulders and defined abs on Instagram when the app first started getting popular and was instantly attracted to the look. I remember thinking to myself, if they can look like that, why can't I? In a world where many people, some of my friends included, look up to supermodels, I saw beauty, strength and motivation in these physically strong women. The changes I started to see in my body while I was taking a strength and conditioning module when I was training to be a PE teacher spurred me to continue weight training; this eventually led me down the road to competing in bikini fitness competitions.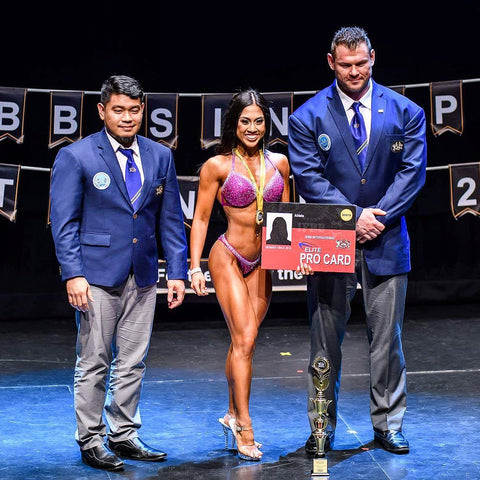 Bikini fitness competitions are a type of physique competition in which competitors pose in a two-piece bikini and high heels onstage so their bodies can be judged based on overall body lines, balance and proportions, body tone and appearance. The way my body has to be sculpted for these competitions demands many sacrifices. I've given up time I could've spent with my loved ones to train, doing two rounds of cardio and one round of strength training in a single day. I have to turn down offers of my absolute favorite food in this entire world, pizza. I've forked out money for professional coaching even though I have not received any remuneration for participating in these competitions because I have not won any major ones yet. I've had to navigate stares from strangers on the streets, in shopping malls and on public transport when I'm at my leanest during competition season and you can see every shred of muscle pop. I've had to get over the hurt I felt reading comments from keyboard warriors who wonder aloud into cyberspace why I would do this to myself because I don't look pretty at all. I've endured my first few shows without a coach and had to take on planning my nutrition and training all by myself, which was exhausting. I've lost my period completely for about four to five months while prepping for competitions because of the sheer amount of body fat I lose, fat that my body needs to perform its vital functions. No, it's not very healthy, and it does worry me, but this - and everything else I've mentioned here - is just part and parcel of the many sacrifices professional athletes make for the sport they love.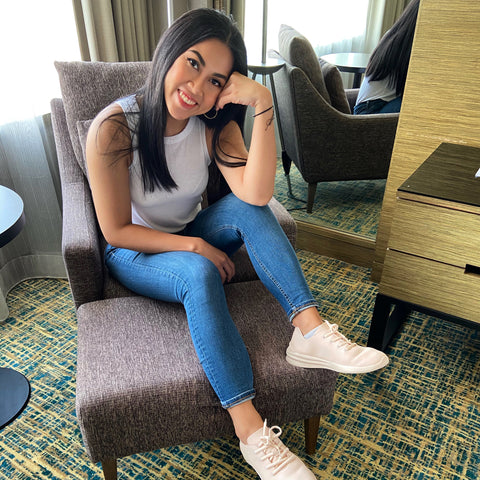 As important as making sacrifices are, it is just as important to not take them to extremes. I counter these unhealthy side effects that emerge from prepping for a competition in the healthiest manner possible. I now have a coach who helps me with rehab for my shoulder injury that I've sustained from wear and tear. Whenever I lose my period, I make it a point to seek professional help on how to restart my cycle. As soon as competitions are over, I treat myself to some pizza but make sure I don't set out on a full-on binge even though I have to regain the weight and fat I've lost. I do this healthily, by gradually increasing my caloric intake so my bodily functions like my menstrual cycle are restored and my body is able to operate optimally. When I was still inexperienced, I remember feeling quite upset that my body didn't look the same way for the next few months after the competition had ended, but I now understand that it's not healthy for a body to sustain itself in that state and no longer have any desire to maintain that look.
There's nothing wrong with wanting to look a certain way, as long as the means to that end are healthy and sustainable. When I take on bridal projects and train brides-to-be to look their best on their wedding day, I insist on working with them over a longer period of time like a year so they will be able to sustain the weight they've lost long after their wedding day. And finally, don't take any shit for the way you look. I'm proud of the body I've achieved through the many sacrifices I've made, and I'm no longer shy about showing it off in that tiny bikini anymore.
________________________________________________________________
As seen in the second photo, Nadiah is wearing our Sunnystep's Balance Runner in Nude (one of our Limited Editions)! With structured in-soles that support the arch of your feet, velvet cushioning that causes no blisters andwider room for wider shoes at the front, you can be assured that there will be less stress on your feet. These comfortable shoes will make you move happily and freely!
Comment