What Does It Take To Become A Personal Trainer?
Feb 24,2021 | Miss Balance
IN THE HOT SEAT: TK, manager of Gold's Gym and President of the Personal Trainers' Association of Singapore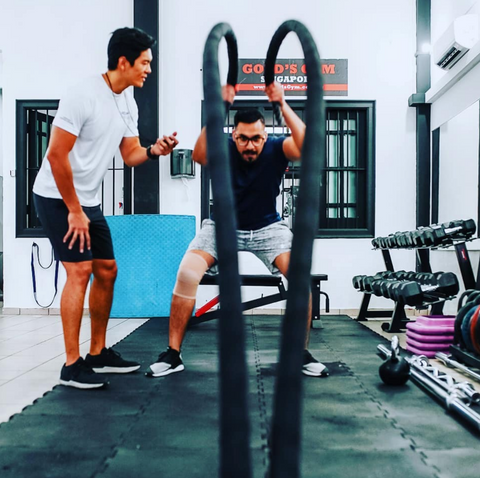 Q: I want to become a personal trainer. What's the first step I should take?
TK: Whether you want to be a full-time, part-time or freelance personal trainer, the first thing you have to do is to get certified. Gold's Gym runs the NCSF Certified Personal Trainer Course. Another example of an accredited personal trainer course is the ACE Personal Trainer Course. Different courses are made up of different curriculums, but in terms of recognition, most certifications in Singapore are more or less the same because they're all from the US.
Q: What does this course consist of?
TK: I can't speak for other courses, but the NCSF Certified Personal Trainer Course consists of two parts, theory and practical. The theory part, which we run as an online course, tackles the science of the human body, like anatomy, physiology and the musculoskeletal system. Participants attend online lectures, complete lessons and study in their own time before coming to the gym to take a theory exam.
The second part is the practical part, which is conducted at the gym over a single weekend. During this practical part, participants learn the main components that every personal trainer should be well-versed in: cardio, weight training, stretching, diet, programming and the art of teaching. There is no exam for this, you just have to complete the course.
Cardio: Personal trainers need to be familiar with the various types of cardiovascular exercises aside from treadmill running or using the cross trainer.
Weight training: Personal trainers need to know the correct technique to perform weight training exercises like deadlifts, squats, bench presses and shoulder presses. Free weights like dumbbells and barbells are harder to master compared to machine weights.
Stretching: Stretching is key to post-workout recovery. Personal trainers need to know techniques to release tension and tightness from trigger points (a sensitive area of the body that causes a specific effect in another part when stimulated), as well as how to use different equipment like massage balls and foam rollers to stretch different parts of the body.
Diet: It's not all about exercise. Results can be compromised by a poor diet even if you train your guts out. Personal trainers need to know how to customize diets for specific client goals like losing weight and gaining muscle.
Programming: Personal trainers need to know how to construct a sound diet and exercise program for their clients so they can achieve their fitness goals. There is no lack of fitness information online, but the job of a personal trainer is to customize a program based on their clients' fitness goals, movement patterns, lifestyle habits, motivational style, and so on.
The art of teaching: Knowing how to do something and teaching someone how to do something is a totally different skill. It is not enough for a personal trainer to simply know how to do; they have to also know how to teach, especially if they get clients who are total beginners to exercise.
In addition to this, there are also sales and marketing courses that teach aspiring personal trainers how to sell themselves and their personal training services.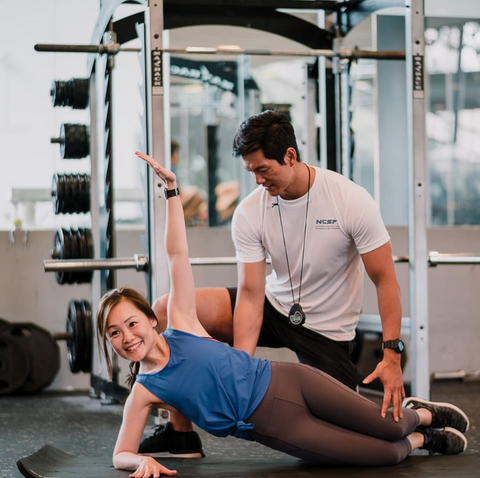 Q: What are some common mistakes personal trainers make that I should avoid in my road to becoming a personal trainer?
TK: First of all, personal trainers can and do cause injuries. At times this comes from being new and inexperienced. As a personal trainer, your personal training knowledge must be tip-top. Being certified doesn't mean you're ready to train others. You should have, at the very least, successfully reached your own fitness goals with a workout program you created. If you don't even know how to train yourself, how are you going to train other people?
Another common mistake that personal trainers make (myself included when I first started out) is that they get too caught up in incorporating fun and variety in their clients' workout programs in fear of their clients getting bored. Consistency is key to producing fitness results. Resist the urge to change their workout program every week and stick to the few main exercises that work. It is your job to explain that consistency, while boring at times, produces the best results. Unless, of course, your client specifically states that they are not results-driven and want to have fun, then by all means go ahead.
Finally, many personal trainers focus too much on the technical aspects of their job like exercise techniques while neglecting the relationship building aspect. You see your clients in their most vulnerable states (sweating, panting, with no make-up on) and know the most intimate details of their lives (their lifestyle habits, their body image issues, the medication they're taking). You may only spend four hours a week with them, but there are other things you can do in the remaining hours to strengthen the personal trainer-client bond. Check up on them the day after training and ask them how they feel. Exchange presents during Christmas. Your clients need to feel a connection with you if they want to continue training with you.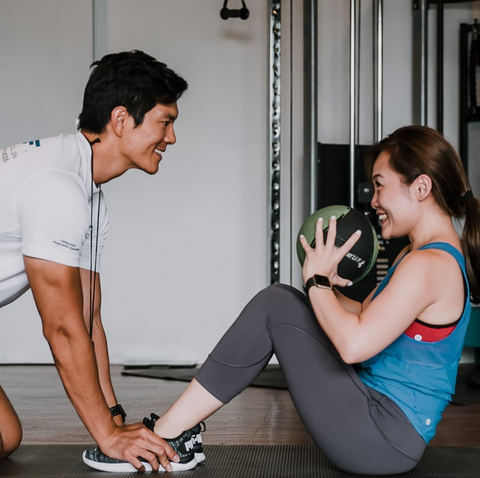 Q: Any other advice for people who want to become personal trainers?
TK: I recommend that all potential (and current) personal trainers work with another professional like a physiotherapist to rehabilitate their injuries. Injuries are prevalent in our line of work, even if we work out with perfect form. For many of us who have been training for years, wear and tear is common. Working with another professional helps you manage your injuries, stay in shape for the job and your own training, and also gives you someone trustworthy you can seek advice from and refer your own personal training clients to. At the end of the day, personal trainers are many things, but they are not trained in injury and rehabilitation.

If you are looking for the most comfortable shoes when you go for your walk, try Sunnystep Balance Walker & Balance Runner. With insoles to support the arches of your feet, velvet cushioning and wider front for more wriggle room for wide feet, this shoe will give you less pain and alleviate any strains on your feet.
Comment