Innovative insole technology to provide stable support

Our arch support is made of PU instead of memory foam and hence never collapses, providing natural, round-the-clock stable support to help you stand tall.
It also comes with acupressure massage points to alleviate muscle strain, and extra gel cushioning at the ball of the foot and the heels to further reduce stress on the feet.
Thoughtful design details to maximize comfort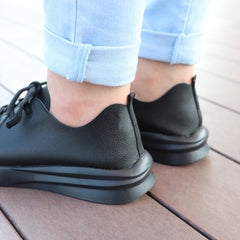 Our shoes are lightweight, water-resistant and easy to clean. Coated in an anti-bacterial silver nano layer, it's odour-free. The premium microfibre vegan leather does not rip, peel or crack easily. The extra layer of soft velvet on the back of the shoes keeps blisters away.
Asian fit designed for Asian foot shapes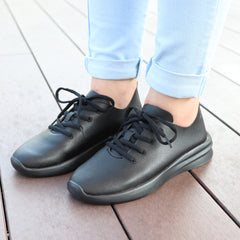 Asian feet are wider and flatter than our European counterparts and the shoes are designed for Asian foot shapes. The wider fronts give more wriggle room for toes, make the shoes suitable for people with bunions.